Dive into a forensic career! The Underwater Crime Scene Investigation (UCSI) certificate provides a program of applied study that focuses on underwater forensic research and investigations. UCSI courses involve critical thinking to reach mission objectives and include the application of theory and methodology. Our mission is to challenge students through sequenced courses and laboratories, which provide students with the theory and practical experience needed for the field of underwater research. An UCSI certificate, available on BOTH the Tallahassee and Panama City, FL campuses, may be earned independently as a non-degree seeking student or as part of a bachelor's or master's degree. With courses such as the application of theory and methodology, the program is relevant to many careers in law enforcement and public safety. Our mission is to rigorously challenge our students through five sequenced courses and labs that provide students with the theory and practical experiences that equip them to be underwater forensic scientists and become highly qualified law enforcement and forensic professionals in the world.
---
Excellence in underwater research

Graduates are educated to be both scientists and investigators, which benefits science-based disciplines such as engineering, medicine, criminology and archaeology.

One certificate; unlimited possibilities

The UCSI certificate opens doors for careers processing accidents, crime scenes, insurance fraud cases, environmental pollution investigations and maritime security.

Open doors to scholarship opportunities

Students enrolled in at least 3 hours of a diving class are eligible for the Bob Barth Underwater Research Scholarship.

We train the pros

Students in dive courses might have the opportunity to participate in criminal investigations, JAWS dive training or underwater research. Faculty and students have trained national law enforcement divers and assisted with rescue and recovery missions.
---
Students Eye View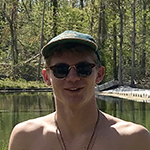 "Most of the time when I am in the water I have one of the best educations out of all the divers there."
- Will McEwan
international affairs, '22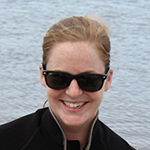 "Scuba changed my life, and the program helped guide me to achieve goals I didn't even know were possible."
- Sally Pendoley
crime scene investigation, '19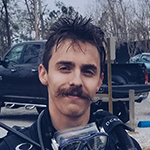 "If you even think you might be interested in working underwater, take the program. The certification opens you to many opportunities."
- Logan Turner
biology, '19
---
Undergraduate students must apply for the undergraduate certificate. Graduate students must apply for the graduate certificate. Student cannot mix undergraduate and graduate classes in their certificate.
Graduate Certificate in Underwater Crime Investigation - 16 graduate credit hours
Undergraduate Underwater Crime Scene Investigation - 16 undergraduate credit hours
Elective Course
Program Faculty
Staff